EXP RUGBY / RUGBY MINI FROG Soft Rubber Frog Expert For Snakehead Hunter Haruan/Toman Bunga/Bujuk Soft frog katak tiruan
Select variant(s): COLOR
---
---
Dimension: 5 cm (Length) x 14 cm (Width) x 3 cm (Height)
100% ORIGINAL !!! 100% QUALITY !!! 100% EFFECTIVE
MALAYSIA READY STOCK !!!!
SHIP OUT WITHIN 24 HOURS (except SAT/SUN) !!!!

1) RUGBY (RGB)
SPECIFICATION
Length: 39mm
Weight: 6g - 7g
Depth: Top Water
Material: Rubber
Made in Thailand


2) RUGBY MINI (RGM)
SPECIFICATION
Length: 30mm
Weight: 5g
Depth: Top Water
Material: Rubber
Action: Cim Cum


FEATURE

1) Best untuk SNAKEHEAD (haruan, toman, bujuk, kerandang, jelai, betuk)
2) Hook tajam dan sudut yang luas
Senang dapat strike Kurangkan risiko lucut
3) 100% Getah Asli berkualiti tinggi
Badan tebal & lembut Tarik kuat pon tak mudah putus & koyak Badan lembut hook senang buka bila Ikan makan Meningkatkan 75% peluang strike
4) Saiz Hook seimbang dgn badan gewang
Tak mudah sangkut benda asing & mulut x mudah koyak bila fight
5) 36 Jam Handmade berkualiti
Handmade drpd professional lure maker Thailand & semua gewang nampak mcm katak hidup
6) Warna yang terang & menarik
7) Action Spinner blade #Mantapp
Goyang kuat & boleh memantulkan cahaya matahari utk menarik perhatian snakehead


EXP RUGBY FROG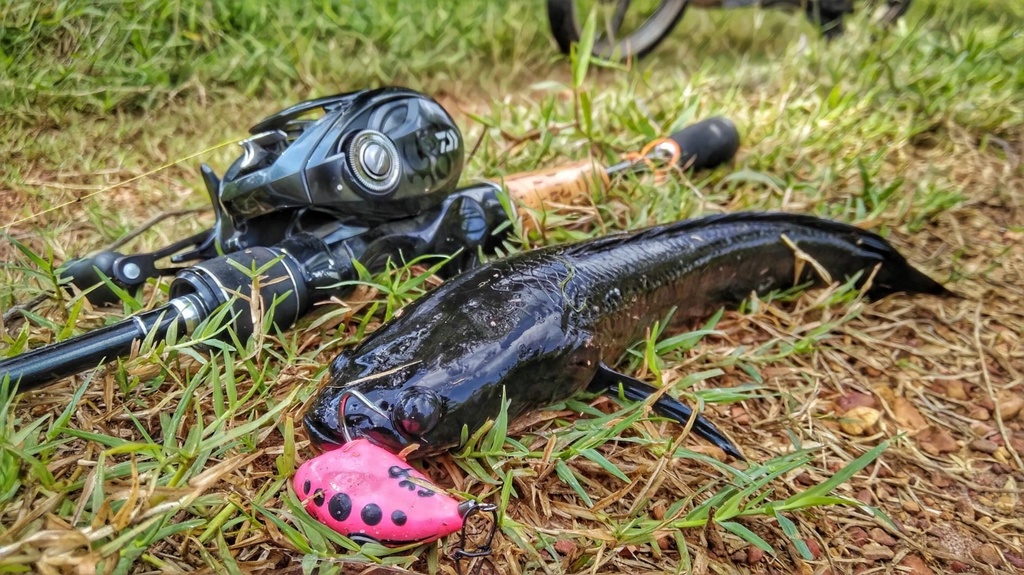 EXPERT FOR SNAKEHEAD HUNTER
EXP Fishing adalah No.1 Specialist Gewang Snakehead di Malaysia. Kita fokus dalam penyelidikan & pembangunan gewang snakehead sejak tahun 2015!
EXP fishing mempunyai lebih daripada 80 jenis gewang pancing yang tersedia untuk pemancing snakehead dan mempunyai gewang haruan paling teknikal yang boleh menangani semua jenis situasi dan spot memancing. EXP frog ialah katak yang paling canggih, direka bentuk dengan baik dan dihasil dengan sempurna!
More than 300 authorised dealers in MALAYSIA
#fishinglure #fishing #fishingtackle #lures #lure #lurebait #luresforfishingbait #snakeheads #snakeheadbait #snakeheadbasskiller #haruan #giantsnakehead #Borntobeexpert #BTBE
Inquiry - EXP RUGBY / RUGBY MINI FROG Soft Rubber Frog Expert For Snakehead Hunter Haruan/Toman Bunga/Bujuk Soft frog katak tiruan
Fill out the form below and we'll be in touch soon.