EXP ROD SpartanX Carbon Fiber 1PCS Fishing Rod Medium Heavy Bait Casting BC Spinning 6"8 ~ 6"10 Joran Pancing Batang
Brand: EXP
Select variant(s): ROD MODEL
---
---
100% ORIGINAL !!! 100% QUALITY !!! 100% EFFECTIVE
MALAYSIA READY STOCK !!!!
SHIP OUT WITHIN 24 HOURS (except SAT/SUN) !!!!

PACKAGE LIST:
*1 SpartanX Fishing Rod (1 pcs)
*1 Rod Bag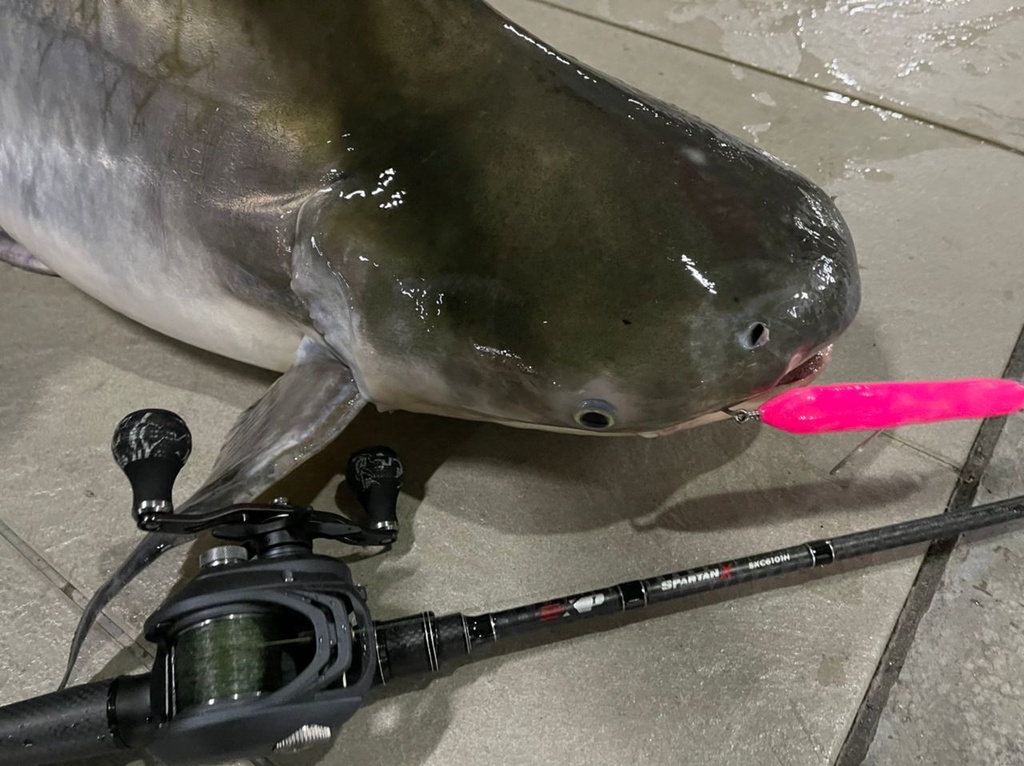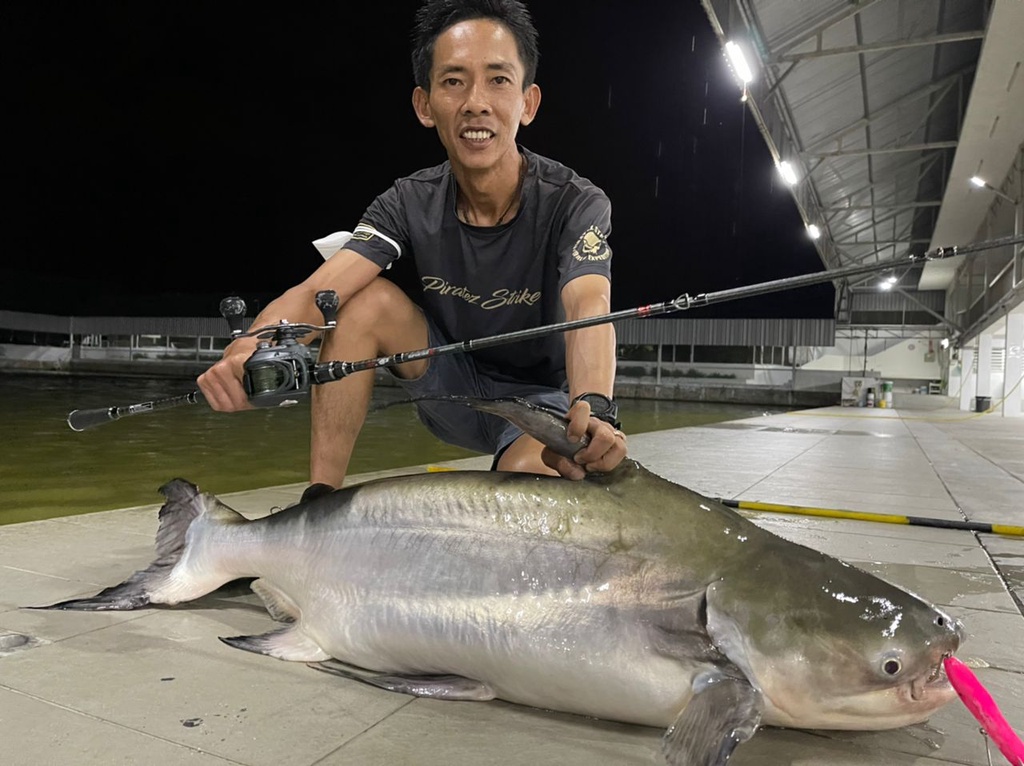 FEATURE SPARTAN X ROD :

1) 30T+40T Carbon Fiber
2) FUJI Alconite Tangle Free K-guide
3) Fuji reel seat
4) Full Carbon Grip- C-grip
5) X-shield- 45 degree carbon reinforcement tape
6) S-Power Carbon Fiber
7) Carbon 90+
8) T-solid layers
9) 1 Year Warranty (T&C Apply)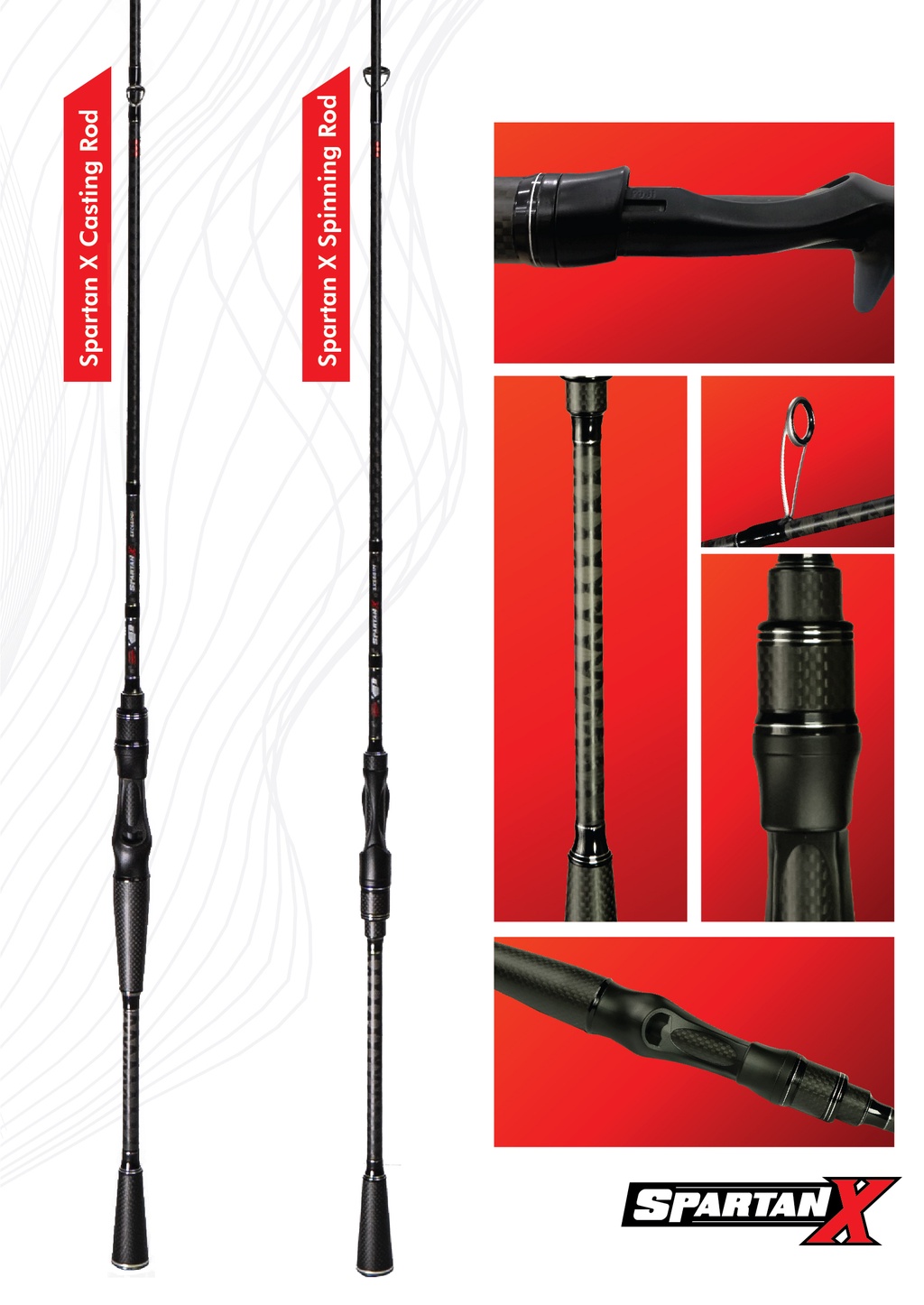 EXP SPARTAN X SERIES

BE IN THE GRIP OF THE PREMIUM CLASS ROD
Designed for the demand of the anglers who love to taste the premium class rod with the special woven 3K carbon fiber grip. A grip that perfectly blended with the rod which created maximum sensitivity and lightness. 30T and 40T high modulus carbon fiber blank provide extra strength and durability. A perfect rod for true fishing enthusiasts.


SPARTAN X BAIT CASTING (BC) ROD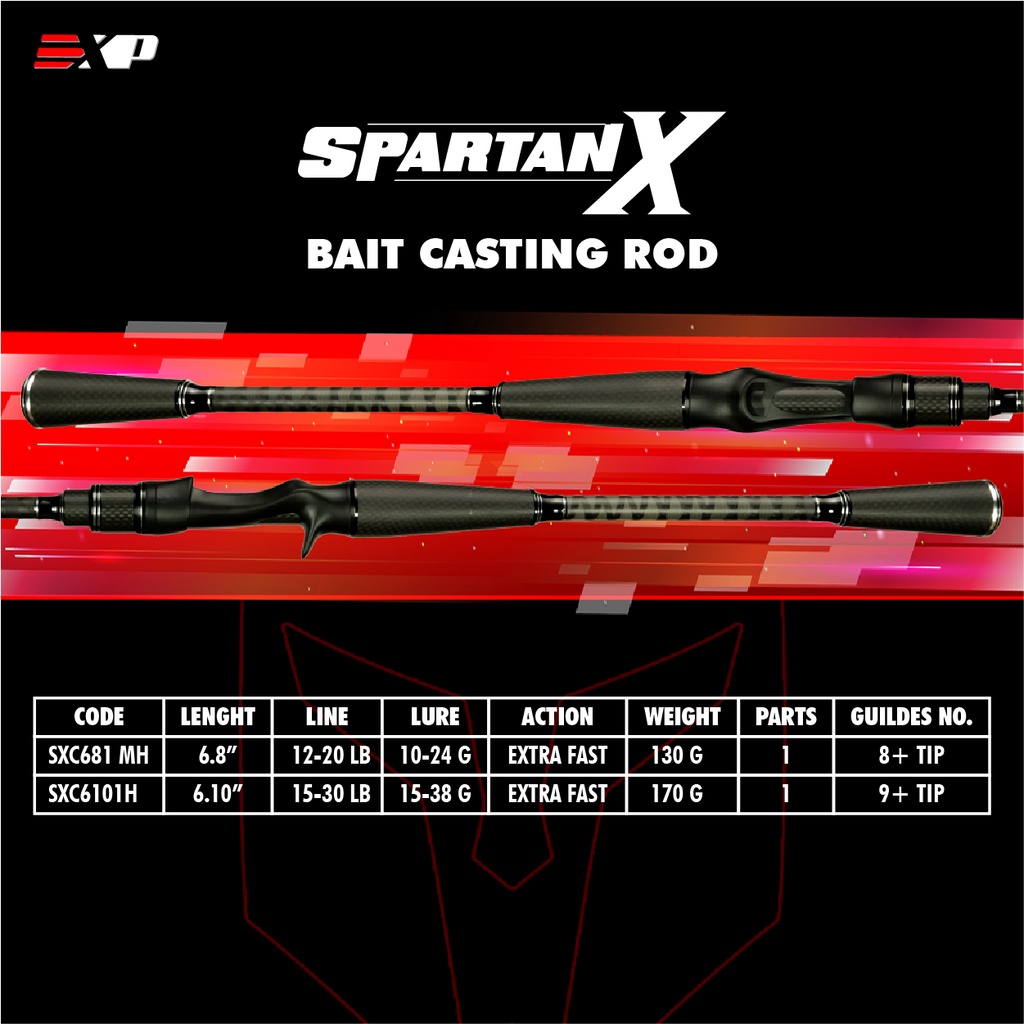 SPARTAN X SPINNING ROD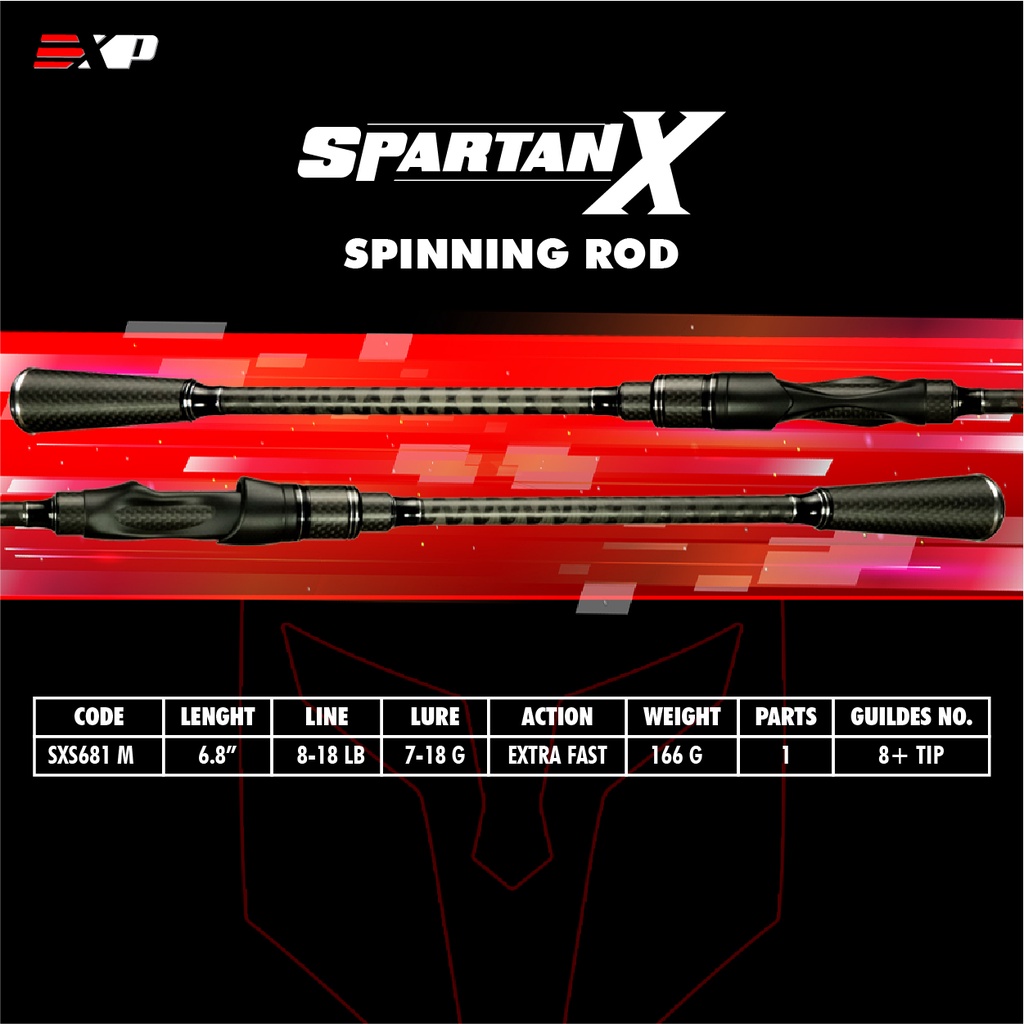 LIMITED EDITION SPARTAN X JERSEY (LIMITED)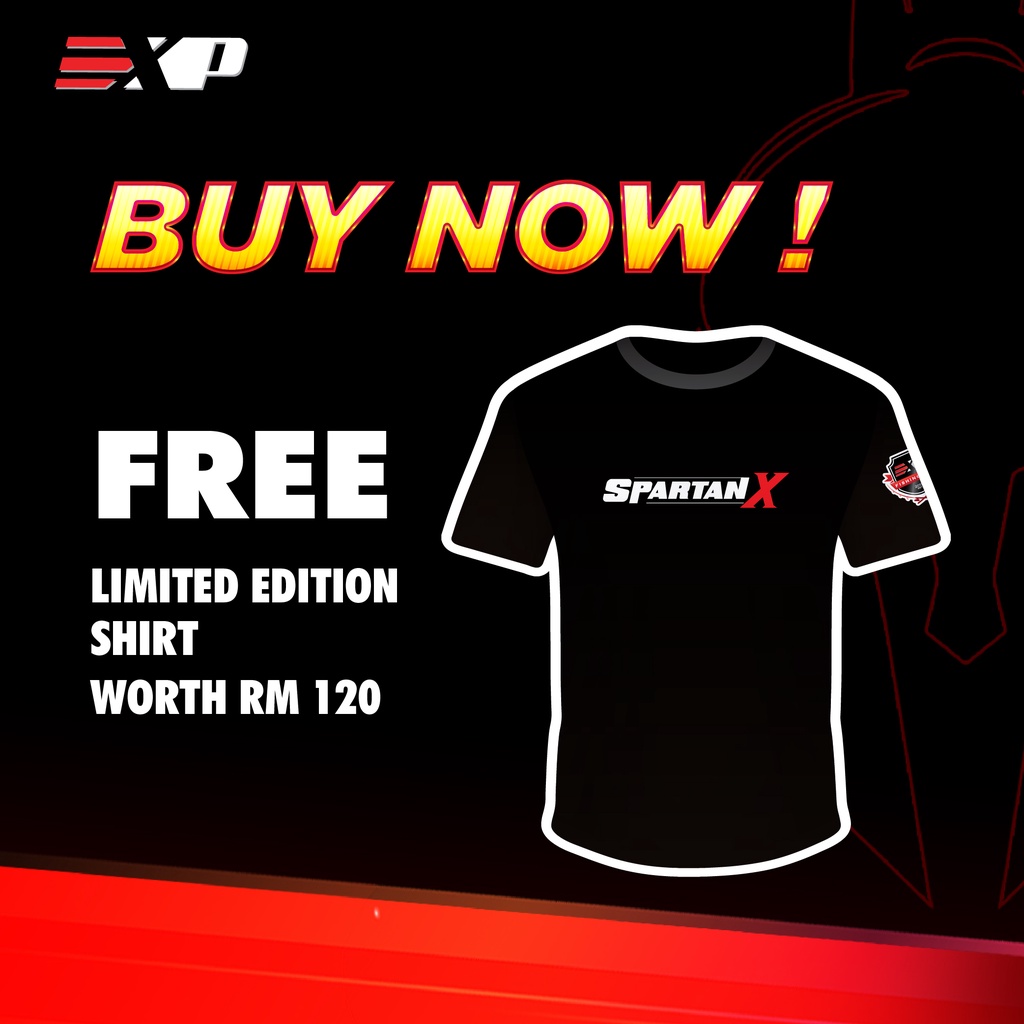 EXPERT FOR SNAKEHEAD HUNTERS
EXP Fishing adalah No.1 Specialist Gewang Snakehead di Malaysia. Kita fokus dalam penyelidikan & pembangunan gewang snakehead sejak tahun 2015!
EXP fishing mempunyai lebih daripada 80 jenis gewang pancing yang tersedia untuk pemancing snakehead dan mempunyai gewang haruan paling teknikal yang boleh menangani semua jenis situasi dan spot memancing. EXP frog ialah katak yang paling canggih, direka bentuk dengan baik dan dihasil dengan sempurna!
More than 300 authorised dealers in MALAYSIA
#fishinglure #fishing #fishingtackle #lures #lure #lurebait #luresforfishingbait #snakeheads #snakeheadbait #snakeheadbasskiller #haruan #giantsnakehead #BornToBeExpert #BTBE
Inquiry - EXP ROD SpartanX Carbon Fiber 1PCS Fishing Rod Medium Heavy Bait Casting BC Spinning 6"8 ~ 6"10 Joran Pancing Batang